A full range of general medical services is available at the practice.
This includes:-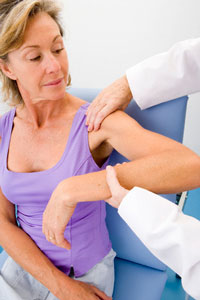 Clinics
Antenatal/postnatal
Child health care and immunisation
Diabetic
Contraceptive and family planning
Minor surgery
Smoking cessation
Travel & vaccination (including yellow fever)
Baby immunisations
'Flu
Other services
Arthritis care
Asthma care
Cervical cytology smears
Care of the elderly
Coronary heart disease
Raised blood pressure
HRT and menopause care
Mental health care
Annual health checks
Wound care
Phlebotomy
Community Matron
We also offer a wide range of non NHS services for which a charge will be payable to the practice. Fees for such private work comply with nationally agreed BMA scales. Please ask at reception for details. Examples of non NHS services include:-
private prescriptions
private certificates
private medicals
insurance claims
holiday vaccinations
fitness to drive medicals
Access to the premises
Access for wheelchair users is provided at the front entrance to the building and disabled car parking spaces are available at the east side. There is a lift to the first floor.
Change of personal details
Please notify us of any change of your personal details so that we can amend our records.
Urgent appointments
Patients telephoning the surgery before 9.00am with an URGENT medical problem will be offered an appointment that day.
Home visits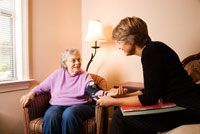 Should you be unable to attend the surgery and you need a home visit please ring in your request before 10.30am giving some details of your illness as this will help the doctors to plan their rounds. Late requests for visits, unless urgent, will normally be made the following day.
Test results
Please telephone after 2.00pm for test results, allowing the indicated time from the date tests were taken:-
blood test 3 days
x-rays 7 – 10 days
cervical smears 2 – 4 weeks
Baby care whilst at the surgery
Baby changing and breast feeding facilities are available within the surgery. Please ask at reception.